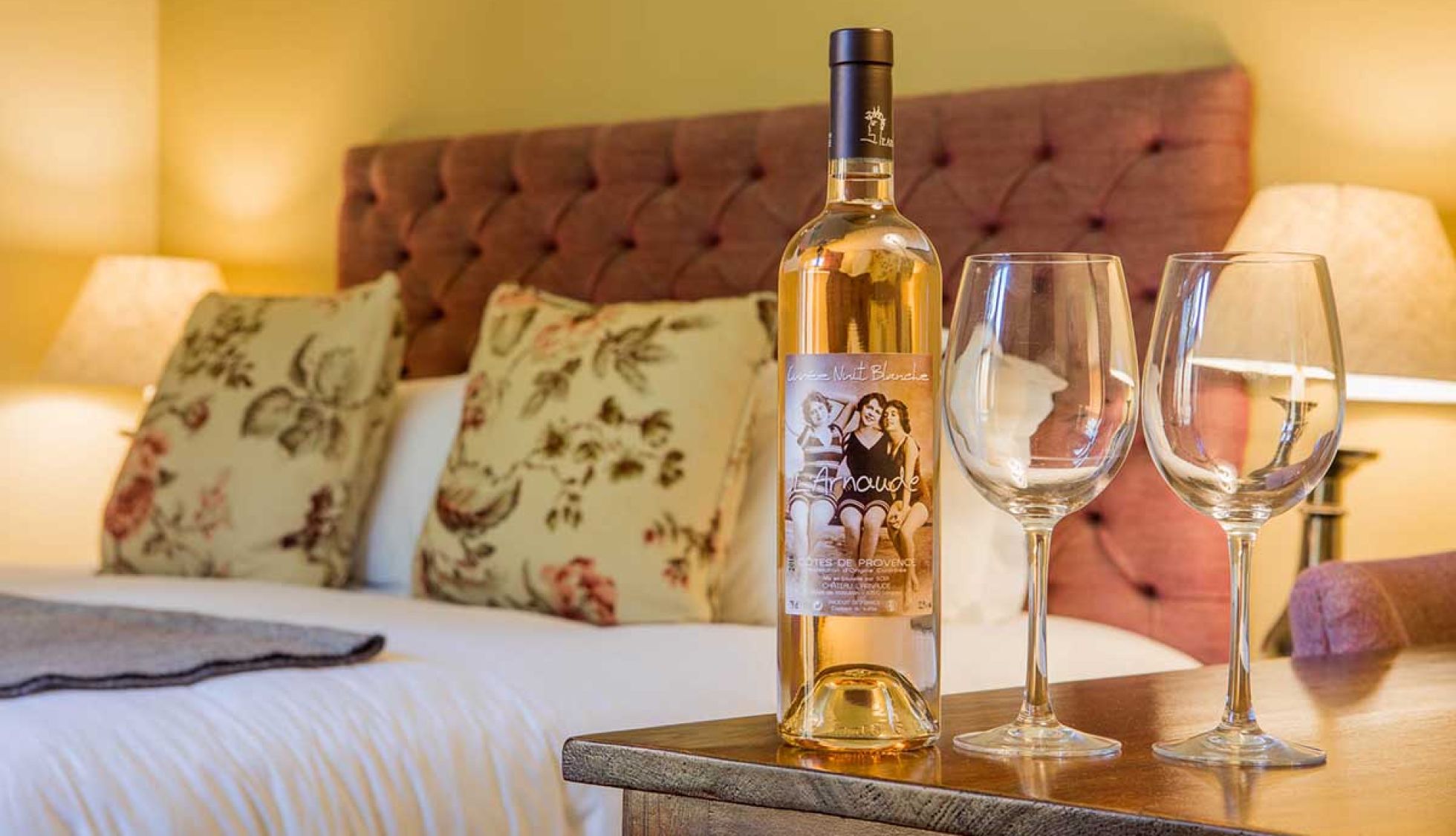 5 Reasons Petersfield is The Perfect Relaxing Getaway Destination for Couples
Are you and your partner looking to escape the hustle and bustle of everyday life for a few days? Petersfield is just the place.
Located on the south coast of England, this quaint historic town offers restful relaxation, beautiful scenery, delicious dining options, and plenty of nearby attractions that make it an ideal getaway for couples.
Whether you're seeking outdoor adventures or simply some quality time together in gorgeous surroundings, Petersfield has something special for every couple - here are our top 5 reasons why!
Unspoiled natural beauty - Petersfield offers stunning views of the South Downs National Park, with rolling hills and picturesque villages
Settled within the South Downs National Park lies the charming town of Petersfield, offering a tranquil escape from the smog and stresses of everyday city life.
Here, visitors can bask in the unspoiled natural beauty that surrounds them, breathing in the fresh country air and taking in the stunning views of the rolling hills.
With picturesque villages scattered throughout the region, it's easy to lose oneself in the idyllic countryside charm of Petersfield.
Whether you're a nature lover, keen hiker or simply seeking a quiet retreat, this charming town is sure to leave a lasting impression.
Romantic walks - explore miles of footpaths, woodland trails, and riverbanks for a crisp early morning walk or a romantic sunset stroll
There's nothing quite as romantic as taking a leisurely stroll with your loved one. And what better place to do it than among miles of footpaths, woodland trails, and riverbanks?
Whether you prefer to enjoy the peaceful air of an early morning walk or the warmth of a romantic sunset stroll, exploring these scenic routes is the perfect way to connect with your partner and soak up the beauty of nature all around you.
As you amble along, hand in hand, you'll have plenty of time to chat, admire the stunning views, and just enjoy each other's company.
So why not lace up your walking shoes and set off on an adventure together? The world is waiting to be explored, and there's no better person to do it with than the one you love.
Experience the Thomas Lord Pub - sip on your favourite drinks and indulge in a delicious meal made using locally sourced ingredients
There's nothing quite like a local pub - the atmosphere is relaxing, the drinks are delicious, and the food is always comforting. At the Thomas Lord Pub, you can enjoy all of this and more.
With a wide selection of beers, wines, hot drinks and cocktails, there's sure to be something to quench your thirst.
And when it comes to the menu, the chefs take pride in preparing fresh and tasty meals that will leave you wanting more.
From classic pub food such as fish and chips, to more sophisticated dishes like their Char Grilled Romsey lamb neck & merguez sausage, lemon & olive couscous, there's something for everyone.
They also offer a decadent afternoon tea for those who enjoy a spot of warming tea and scones before the next adventure. And if you're in Petersfield on a Sunday, their gorgeous roast dinners are a must-try.
You can also bring your four-legged best friend along too!
So why not take a break from your busy schedule and treat yourself to a cosy evening at the Thomas Lord Pub? You won't be disappointed.
Visit quaint townships - discover the history and culture of Petersfield by visiting its quaint townships and hamlets
Embark on a journey through Petersfield's charming townships and hamlets to uncover the rich tapestry of its history and culture.
Once you step into these quaint communities, you'll be transported back in time to an era of rustic simplicity and natural beauty. Stroll through village squares and cobbled streets, admire the traditional cottages with their hand woven thatched roofs.
As you explore these picturesque corners of Petersfield, you'll discover fascinating stories of its past and soak up the authentic local culture that defines the heart and soul of this beautiful region.
Petersfield - the perfect town to escape the city
From gorgeous countryside trails for a romantic walk, to sipping on your favourite drink in the Thomas Lord Pub and pampering yourself with a spa day, Petersfield is the perfect destination for an unforgettable experience.
If you're looking for a chance to reconnect with nature and spend time away from the hustle and bustle of life, then Petersfield is definitely worth visiting.
From exploring its unspoiled natural beauty, to enjoying picturesque destinations around town, you'll find no shortage of fun activities during your stay. So go ahead and plan your getaway today - make some amazing memories with your loved one and embrace the one-of-a-kind atmosphere that Petersfield has to offer!
Sign up to our Newsletter
Sign up for offers, news and promotions via email.