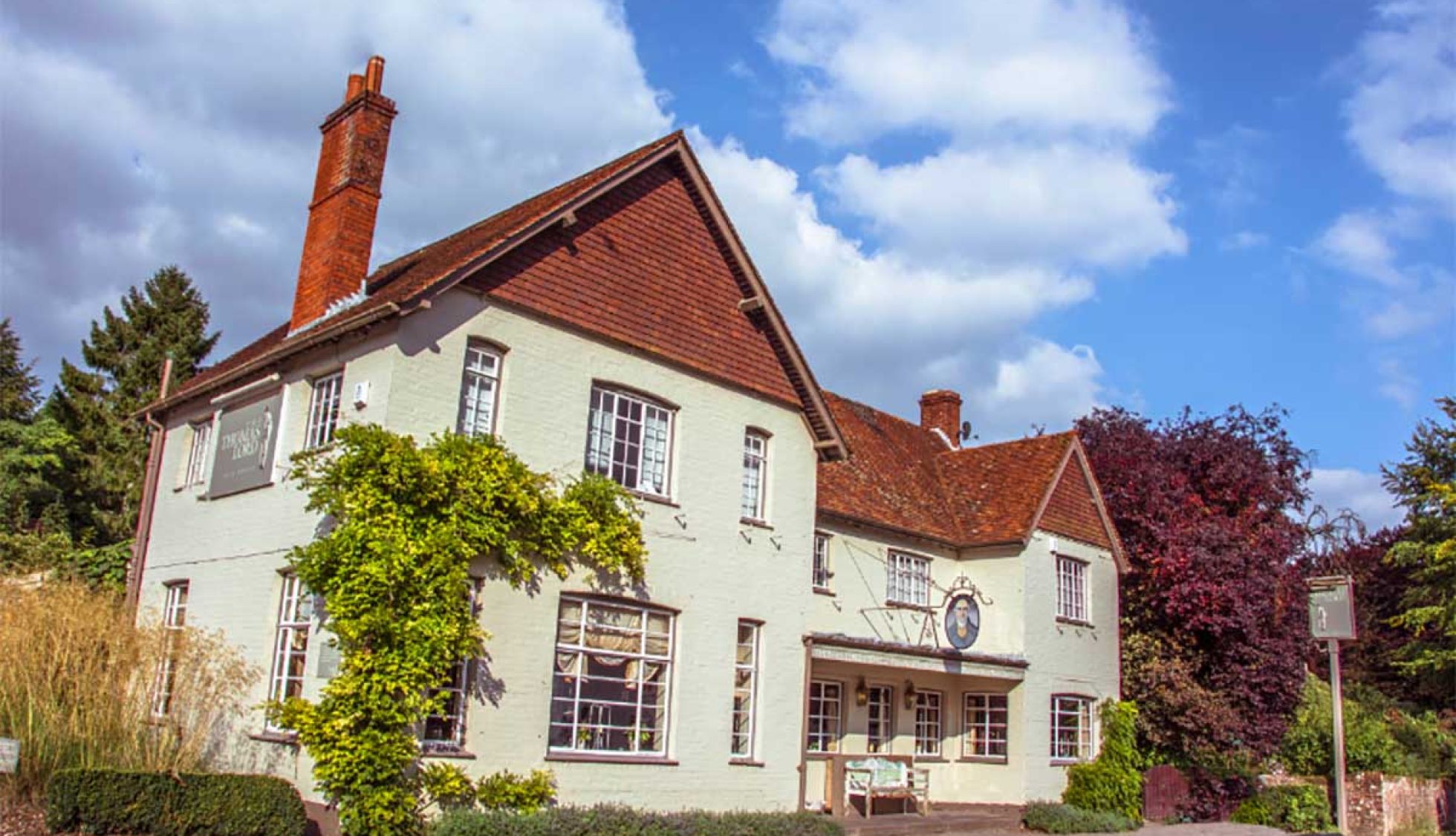 Discovering Delights: A Hampshire Hideaway in West Meon
Here, in the centre of Hampshire, the charming village of West Meon shares its mysteries. A tastefully renovated mediaeval village pub, The Thomas Lord Pub & Dining is a welcoming haven for anyone looking for good ales and delicious food any time of the week. Tucked away in the quaint Hampshire village of West Meon, this small gem serves as an entry point to the South Downs National Park's picturesque bicycle routes, mouthwatering food options, and breathtaking natural beauty. Additionally, the charming city of Winchester and the historic market village of Petersfield are both only a short distance away.
Thomas Lord has amazing features and a large landscaped garden with a pizza oven outside and a kitchen garden, perfect for individuals who enjoy better things in life. Consider booking a stay in one of their opulent cabins for a taste of rustic elegance if you're searching for an absolutely unique experience.
Activities to Take
Hiking and Cycling
With a range of walking trails that provide stunning vistas, the South Downs National Park unveils its beauties. The South Downs Way is calling to cyclists, who will discover its mysteries at every bend in the road.
Birdwatching
If you love the outdoors, get out your binoculars! Because of its variety of habitats, the area is a great place to go birdwatching. As you wander, keep an eye out for the wide diversity of local bird species.
Visit Local Villages
Spend some time discovering the quaint nearby villages, such as East Meon and Buriton. These charming hamlets, with their antique buildings and welcoming bars, radiate beauty and history.
Five Captivating Places To Visit In And Around West Meon
1. Butser Ancient Farm
Butser Ancient Farm, an unparalleled outdoor archeological museum, is conveniently close by. Entering its grounds is like stepping back in time, 10,000 years into the past. The location is a living, breathing history lesson rather than a static display. You'll get a sense of time travel as you stroll around the historically accurate reconstructions of the buildings. You may see how our predecessors lived, how they farmed, and how they handled their homes. The farm is a great place for families and history buffs to visit, and it regularly holds interesting events and workshops. Spend a few hours exploring and immersing yourself in the past at this unique attraction.
2. Queen Elizabeth Country Park
The vast Queen Elizabeth Country Park may be found a short drive south of Petersfield. This expansive green space, which is part of the South Downs National Park, appeals to both families and outdoor lovers. Hiking and riding are possible on a network of paths, where you may take in the area's natural splendour. This natural jewel can be easily accessed for a fun-filled outdoor day along the A3 route.
3. Hollycombe Steam Collection
Visit the Hollycombe Steam Collection for a trip back in time to the heyday of steam and retro amusements. This wonderful attraction, which is close by in West Sussex, recreates a bygone era of steam-powered vehicles, amusement rides, and fascinating heritage. Fairground rides, a demonstration farm, two railroads, and forest gardens are among the attractions you'll come across while exploring the collection; each one provides an intriguing window into the past.
A highlight for guests of all ages is the Victorian steam fairground, so don't pass up the chance to ride it. Hollycombe offers a great blend of education, nostalgia, and plain ol' fashioned fun during a day visit.
4. Petersfield Heath
Petersfield Heath, which is conveniently located near Petersfield town centre, is an ideal location for unwinding, having a picnic, or exploring the great outdoors. The Plump Duck is a beautiful restaurant located at the edge of a picturesque pond, making it the focal point of this picturesque location.
It goes beyond views of the lake, though. There are 21 Bronze Age Barrows on Petersfield Heath, which are historic burial mounds that reverberate with old mysteries. Look for the many species in the area while you explore, such as shrews, common lizards, willow warblers, kingfishers, and great crested grebes. This place is a great place to take a leisurely stroll, go birdwatching, or just spend some time in nature.
5. Petersfield Museum & Art Gallery
For those who enjoy art and history, the Petersfield Museum & Art Gallery, situated in the centre of Petersfield, is a hidden treasure. This authorised, independent museum, which is also a registered charity, is housed in a Victorian police station and a magistrates' courthouse. Its mission is to unravel the intricate history of the area. You will be taken back 10,000 years in time as you tour the museum's numerous displays and learn about the history of Petersfield and the surrounding towns.
Restaurants
There are tons of delicious restaurants and quaint pubs to explore as your journey progresses. The alternatives are as varied as your cravings, whether you choose to indulge in traditional British cuisine or delicacies from around the world. Visit places such as "The George and Falcon," "The Bucks Head," "The George and Falcon," "The Shoe Inn," "The Fox - Bramdean," and "Ye Olde George Inn," to mention a few.
Conclusion
Your trip through West Meon and the surrounding area will be a sensory joy thanks to these undiscovered gems in terms of cuisine and activities. West Meon in Hampshire offers an experience that will stick in your memory, whether you're a history buff, a nature lover, or a gourmet. So prepare for an amazing break by packing your luggage and travelling to this small refuge.
Sign up to our Newsletter
Sign up for offers, news and promotions via email.